Moored on the banks of the Seine, Morland talks to us simultaneously of yesterday's Paris and tomorrow's capital. It is an icon of contemporary architecture in combination with the great architectural heritage that continually transforms the urban space.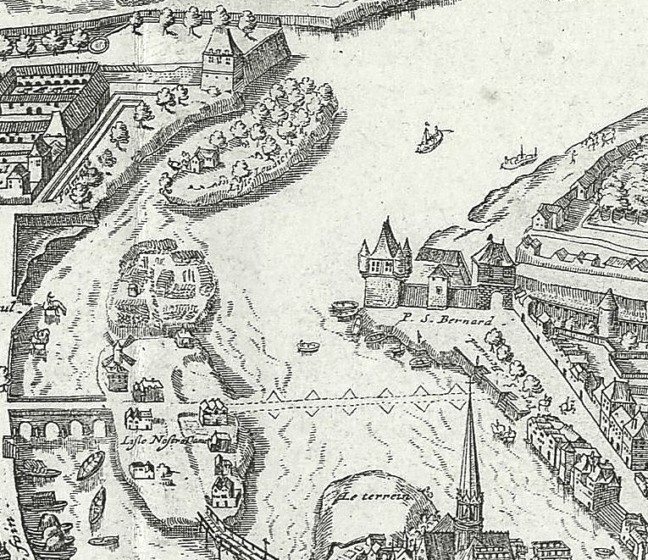 On the site of a former island
In the 1840s, King Louis-Philippe instigated a project to modernise Paris, and one of the first major elements of this project was to make the Île Louviers disappear. Its connection to the right bank by infilling the Grammont arm of the river created the Boulevard Morland.
Victory set in stone
Like many roads and bridges in this part of Paris, the boulevard is named after famous military men. In this case, it is a senior officer killed at the victorious battle of Austerlitz in 1805: Colonel François Louis de Morland, known simply as Morland.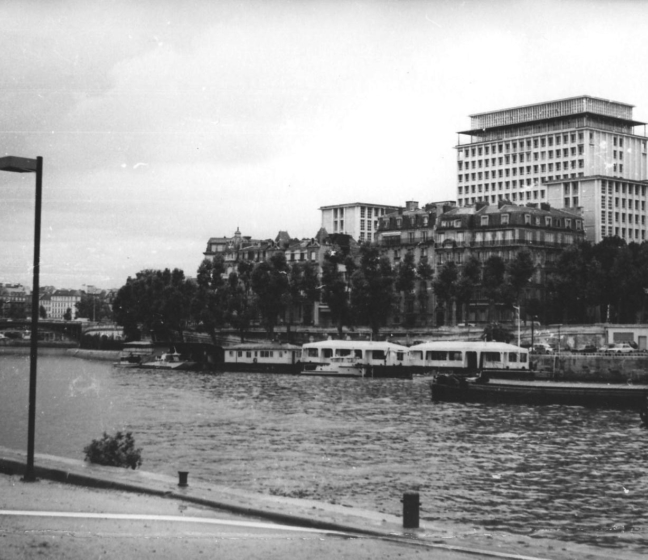 At Number 17
At number 17, architects Albert Laprade, Pierre-Victor Fournier and René Fontaine designed an enormous building – the 'immeuble Morland' – that was constructed between 1957 and 1964 as the Préfecture de la Seine police headquarters. The H-plan 16-storey building is 50 metres high, stands out distinctively at the heart of a district very much in the Haussman tradition, and offers exceptional views over Paris. It housed a number of government departments until September 2011, when the City of Paris authority relocated its offices there.
Avant-garde design
This enormous office building was one of the largest of its time along with the UNESCO and NATO buildings, and used the concrete framework and stone cladding typical of Modernism, characterised by its minimalist decoration and pure, functional geometric design.
1825: Construction of the Port de l'Arsenal
1844: Naming of the Quai Henri IV and Boulevard Morland
1879: Construction of the Pavillon de l'Arsenal
1890: Work begins on the Célestins barracks to house the Republican Guard
1957: Construction work begins on the Morland Centre
1964: Morland is complete and the Préfecture de la Seine opens
2016: Morland Mixité Capitale wins the Reinventing Paris competition
Credits : Tavernier et Todor Atanassov  & Vassia Atanassova – Spiritia